Action Aid signs a strategic agreement with Radio Al Balad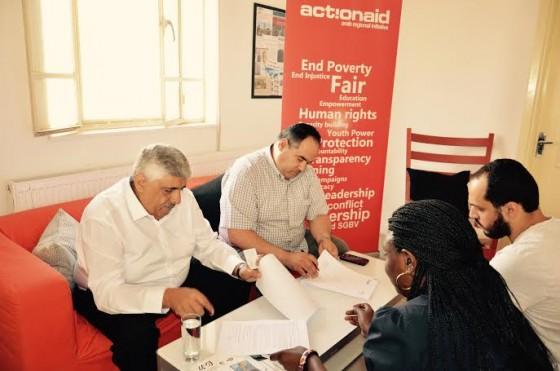 Akshid Denmark entered into a strategic agreement with Radio Al Balad. The agreement, signed on Tuesday between the two institutions at the Action Aid office in Jabal al-Weibdeh, includes the production of a series of flashes and programs that support local governance, transparency and accountability in Jordan. The partnership also establishes a long-term relationship between the two institutions for local and international networking.
"The establishment of a partnership with the aim of developing local governance is the basis of our work; we are always looking for similar institutions that are working to develop the role of citizens in good governance and development," said Arab Regional Program Director Peter Kerschinsen. The Director General of the Community Media Network, which runs the country's Radio Dawood Kuttab, welcomed the partnership, saying that it expands the membership and provides us with the possibility of cooperation with progressive volunteers from around the world. "We hope that this partnership will benefit from shared values ​​with progressive colleagues from around the world.
Radio Al Balad started broadcasting via FM frequency in 2005 and is one of the most important activities of the Community Media Network, which was founded in 2000, including the AmmanNet website and the Al-Zarqa newspaper. Action supported an international organization working in 45 countries with regional initiatives in Jordan, Lebanon, Morocco, Tunisia and Palestine. Its work focuses on popular local institutions and civil society, specializing in youth affairs and women, in the area of ​​good governance and building community awareness of rights and responsibilities through building progressive societies and countries